Good Monday afternoon!! Not much has been going on around here the last week. Visited GW, nothing! I go into Omaha tomorrow for an Echo and then lunch with a friend. After that, I may go to the Salvation Army store that is in the area I will be in. I always have luck there. Just don't go very often cuz it is a bit of a drive. But since I'll be in the area...lol!!
I wanted to show you all the items that I ordered from
Shari
and received last week. Just click on her name to go to her site. She has some awesome stuff and it is all very well made!!

Whale tail shelf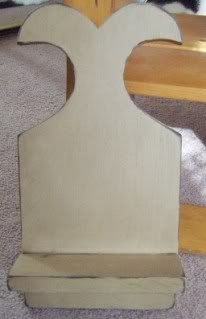 small doughboard
Bowl rack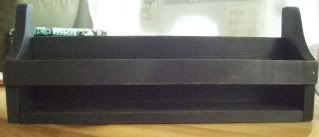 This smells so awesome!!
I just love her stuff!!
Well I hope everyone has a great week, I may be back after my visit to the thrift store with pictures!!