Good evening all!!
I wanted to post some pictures that I took of these awesome looking clouds after we had a storm come through a couple of nights ago.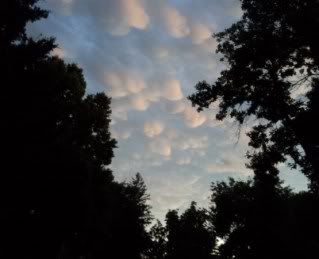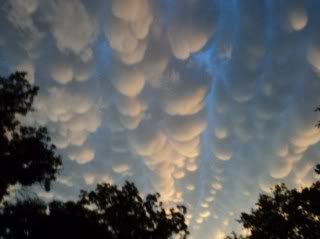 Aren't they just amazing!
Also wanted you all to know that I have reduced all the prices of everything that I have listed on ebay. Pinkeeps, candle mats and ditty bags. I need to start on Fall stuff. Just click on my ebay tag on the right side to take you directly to my ebay.
Thanks!!