Good evening friends! Hope this post finds you all well. The weather here the last couple of days has been wonderful, just wish it could last. Hope you all had a great weekend.
I went to my fav store on Thursday for the first day of "The Holiday Open House", and oh my! It was just awesome! I have to apologize to the owner, Laurie. I was hoping to have these picture's posted sooner but things got in the way so I'm just doing it now. I'm so sorry Laurie!! So, let's get started!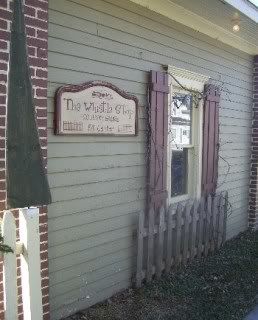 Now we will go inside.
This is Laurie, the owner along with one of her helpers.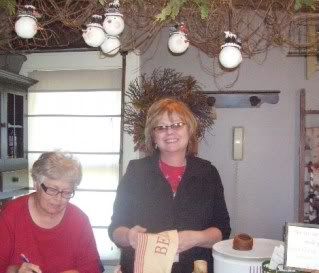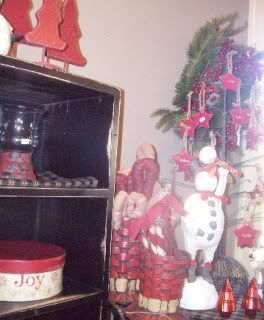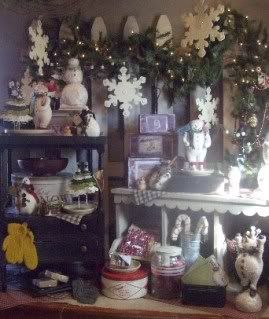 The Thanksgiving and Fall area: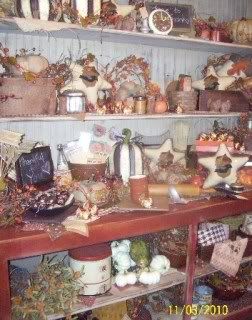 Ok, hopefully you all are still with me!! If so, here is what I came home with!!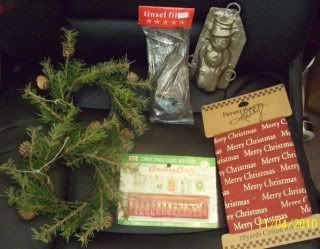 I LOVE the burlap banners. She had these intertwined in a tree...looked great!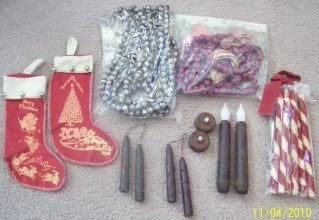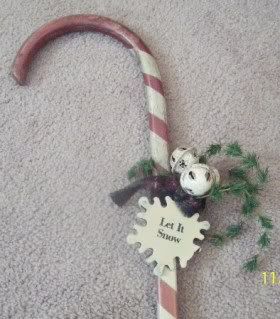 Chalkboard hanging shelf. I think I'm gonna hang this above our bed and write something sweet on it like "goodnight sweetheart" or something...lol!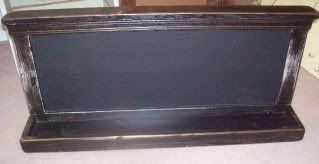 The store is open every Saturday if you are ever in the Omaha/Elkhorn Nebraska area. Laurie also has a
blog
, stop by and say hi!
Ok...phew!! Just a couple more picture's. Went to a tag sale also on Thursday that a good friend and classmate was having. Bought this big wood picture frame and the cabinet. I'll use the cabinet as a nightstand and will make a prim looking curtain to hang on it to cover what will be inside of it. Hopefully the cats will stay out of it...ha!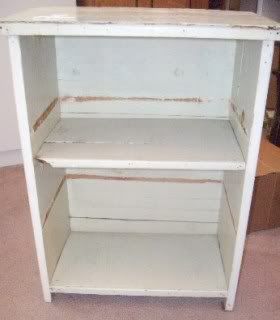 Just a bit of other news...I will be starting a VERY part time job in the very near future. It will be a merchandising position in which I have prior experience in. I'm looking forward to having some extra moolah, especially with it being so close to Christmas! Do you all remember me talking about the Estate Dispersal Store? That is where I find alot of stuff! Well, the owner called me yesterday and wanted to know if I would like to help out tomorrow and Tuesday!! UUUMMMM...HELLO???? Of course I would love to help out...lol!! No brainer there...ha! It will just be ticketing items but that's ok with me! I'll get first view of everything...ha!! I guess they have gotten so much stuff in for this month's weekend that she needs help with things. I'm a go!!
Ok, that would be it friends. Sorry that this post is so long but I did warn that there were lots of pics!! I hope you all have a wonderful week. Also a big welcome to my new followers! Thanks!!