I just love my new graphics designed by Mandie of HBcorner (etsy). She did a great job. We are still working on getting the background loaded.
Ok, here are some pictures of my gs and my DD when they were here visiting the other day. Hope this works!
These 2 are of him being silly at the restaurant
The kid likes his sour cream...lol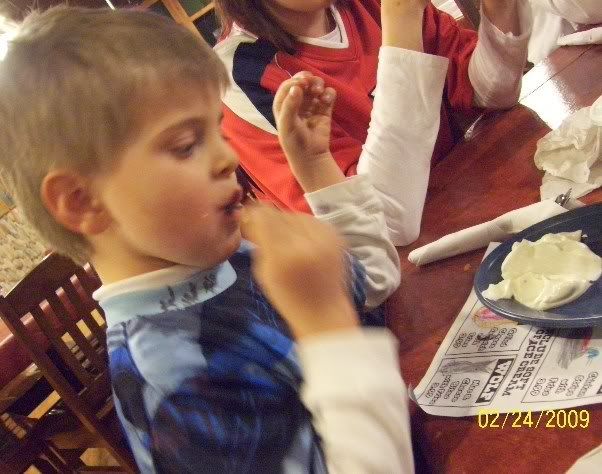 This is my DS...he loves his ketchup...ha!
and then the following is of GS again, playing with his Bend A Roos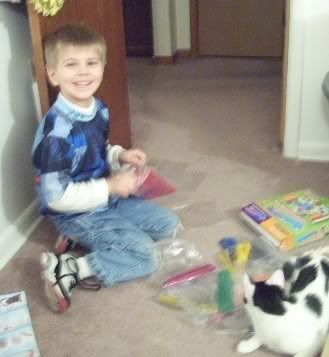 All in all, it was good having him and the DD here.