My awesome hubby bought this cool sewing machine for me today!! I guess I will be taking on another craft...ha! When will I ever find the time...all I do all day is nothing...LOL!!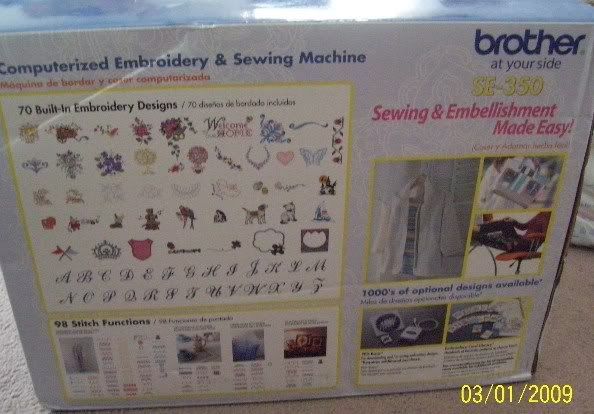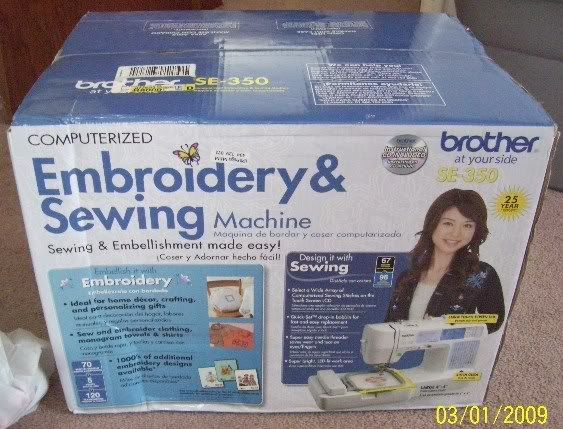 NOW, my problem is......just where am I going to put this to use it???? Look at the pictures of my room....I have no spot for another table. The table that I do have is actually a sewing desk, which I could use, but I have my computer on it and it is also my painting table. So even if I use that desk, I would still need a table for my painting.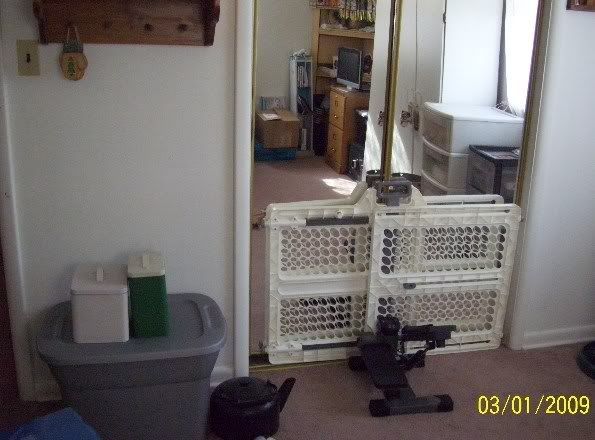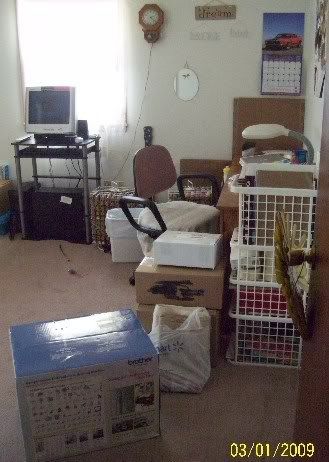 So....I would appreciate any idea's that anyone might have!!
Thanks!!!