Happy Wednesday friends! The week is half over...yay!! I don't have much to share today so I thought I would take some pictures of some flowers in my yard. Some color to brighten up this dreary day here in Nebraska.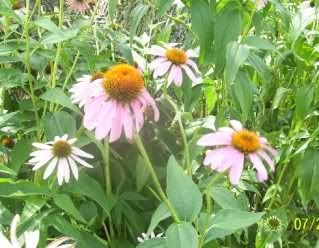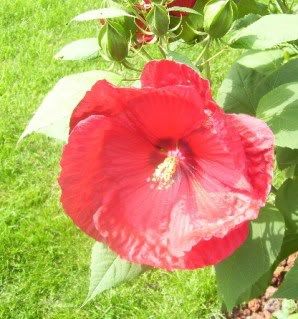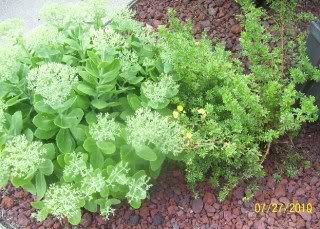 I also want to show you some things that I bought at this great little prim shop that isn't that far away from me, it's in Elkhorn...yay. It's called The Whistle Stop Country Store and it's got some great stuff. I could have bought so much more.
I love these metal flowers and bowls.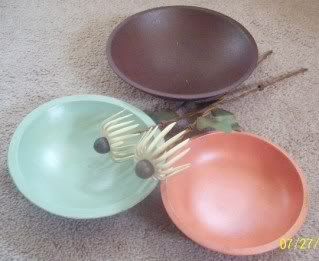 Not sure what I am going to do with this little metal hanging thingy, maybe some potpourri. Loving that fabric covered box with the strawberry pinkeep on it!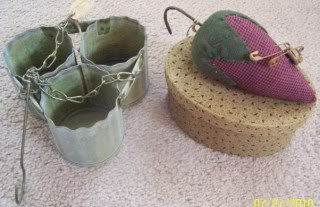 Love both sets of these towels also!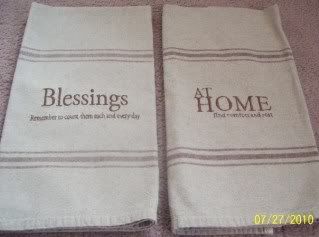 Just realized that I forgot to get pictures of the hanging rope candles and of the old chicken feeder. The candles are hanging on my candle drying rack. I also got a bag of fake raspberries and blackberries, they look so real!!
So if you are ever in the area of this store, you don't want to miss stopping at it!! The owner also has a blog, she's very friendly also...click
here
.
Well that's all I have...hope you all are having a great week so far and hope it continues for you.