Good Saturday afternoon everyone! The weather here has been glorious lately but is supposed to turn cold for a couple of days.
Not much has been going on around here so therefore no post. I know, I could probably find something to open my mouth about...ha!
Here are some pics of some things that I have picked up recently in the last 2 weeks. Not much, haven't had much money lately.
From Goodwill:

From a craft show in Iowa: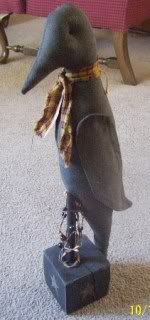 From an antique store here in town:
As you can tell, not much at all. All the following pinkeeps I got listed on ebay and all have sold but 1.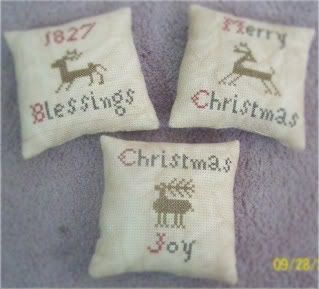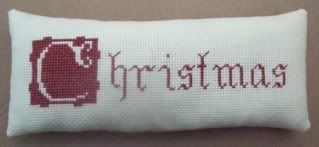 I also have about 6 more that I have all stitched but I just gotta stitch the backing on and stuff, then I'll be able to list them. All the above designs are by Jenny Hoffman of Country Rustic Primitives except for the 3 little Red Work ones and they are by Barbara Cooley of Plum Pudding Needleart.
I also got a new hair do and color. The picture is on my facebook badge to the right.
I also have some Old Home Journal magazines and some This Old Home magazines listed on ebay if anyone is interested in these. Just click on my ebay badge to the right.
Well that's it for now, gotta get ready for the big game in about 15 minutes....Nebraska vs. Texas. This should be a good game.
Oh, also forgot to post this picture I took today of my Spaz....she think's she's hiding....lol!!
Have a great weekend everyone!!