I so hope that this New Year is the best yet for you all!! I have made some resolutions for myself that I hopefully accomplish. I turn 50 this year so it's time for me to look back and reflect on my life and make some major decisions for my future. I unfortunately have lots of baggage in my life that I have got to do something about....it's dragging me down and I'm just getting to old for it. The one most thing that I want to happen is to go back to school! Yes, I want to do this. I want to go into Nail Technology. This is something that I can do wherever I might end up at in life. Then in order for me to go back to school, I have to save money! There is no financial aide for this class. But I had already decided that this year I'm going to quit buying, things that I don't need. Things that I say I'm going to make or re-do and then I don't get to it. This also means that there is going to be some major decluttering! My basement is full of stuff, things that I kept that I was going to use in my booth at that shop that never came through, or makeovers....it's going, going, gone! Maybe that falls into the "baggage" description also. Anyway.............
We had a very nice Christmas. The first part of the day was at my mom's and her boyfriend's house. And then the other half of the day was at my house with my kid's.
My GS Landon doing some quick Christmas crafts.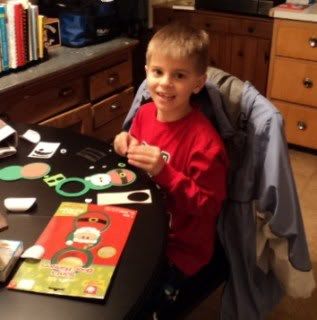 My youngest son Kyle and his girlfriend Andrea.
My oldest son Shawn and his wife Christine. She is pretty excited at her gift, she got lots of photographer stuff.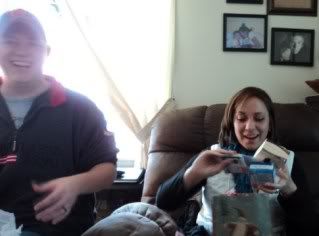 My mom and Landon again.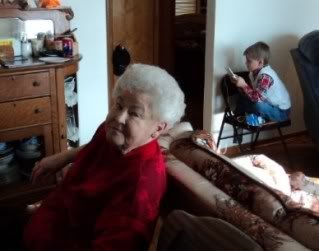 My daughter Amber, Shawn and my hubby.
The Monday after Christmas and before I had decided not to spend $$...lol...that great little store...
The Whistlestop Country Store
was having an after Christmas sale and I got the following items.
Notice my cat Spaz has to check it all out!
The wire tree I love and those little mini stockings are so adorable!
Wallbox and candlestick holder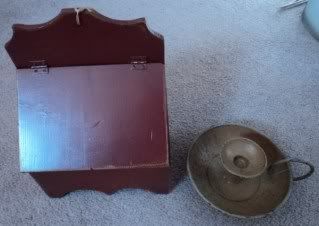 Snowflake sticks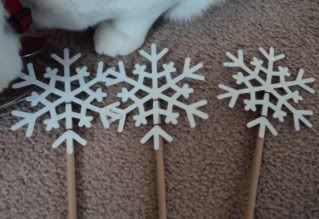 Fabric covered boxes....love these!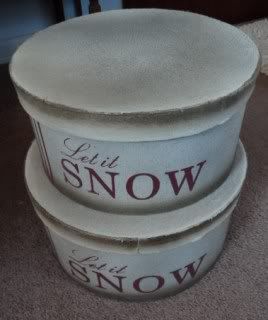 And then Laurie, the owner....she is just the greatest and sweetest person, gave me a t-shirt that she had someone design for her to mark the store's "Twinkle Night". I love this shirt!
I have been getting alot of cross-stitching done still. Will be listing all this sometime on ebay this weekend. I have been having success there.
These are designs by Brenda Keyes, Shelly Auen, Jenny Hoffman and Cathy Livingston.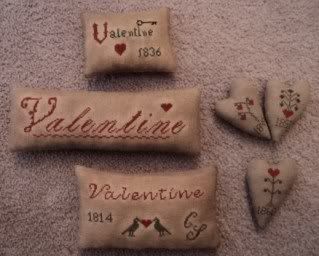 Well I think that's all I have for now. Hope you all are staying warm! Have a great rest of the weekend and week!!