Good Monday afternoon all!! Hope you all are doing well. Spring will be here soon and I'm so looking forward to the nice days again!
I have gotten a couple of new toys since my last post. First off is this:
It's a Dell Duo. It's a mini computer and then it also turns into a tablet! Even has an e-reader on it. Love it!!
The second thing is this and I have been faithfully using it!! No clothes hanger yet!
Last week I went to the Estate store and got the following:
I love this and Spaz likes it too....he want's food...lol!! This was only $40.00!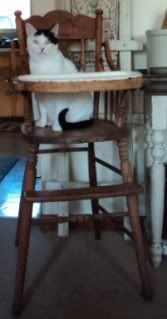 Here's a better pic of it without Spaz.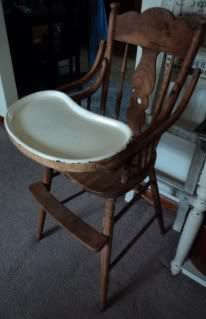 And I also got this crock piece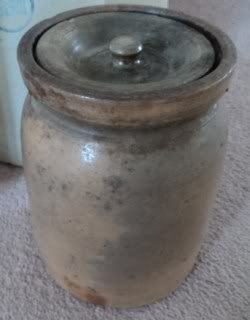 And then Saturday, I finally made it to my fav store..The Whistle Stop and got some things.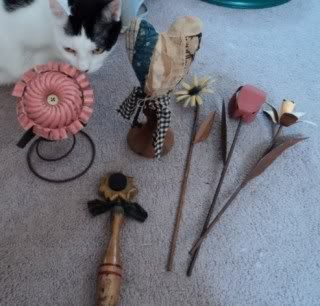 I love this old mirror. The sides fold in.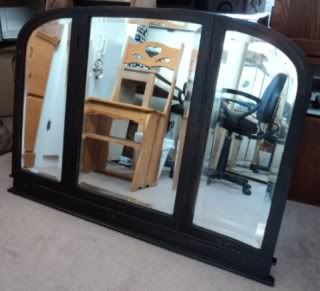 And so far so good, haven't gotten sick from being back outside!! Cough is much much better. My mom was just here and she is sick so now I have to get the Lysol out and hopefully I don't get it. I'm having my 50th birthday party on Friday and I sure don't want to be sick! Thanks mom by the way...ha!! Thanks for the well wishes everyone by the way!!
I also received my chicken nesters from Carol over at Firecrackerkid. Love her and hubby's stuff that they make!
I found the following at Goodwill awhile back and realized that I never showed them.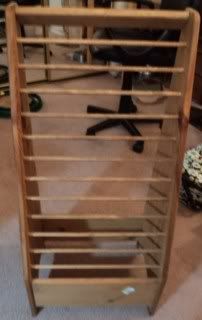 I love these candlestick holders. How can I tell if they are forged iron or not? I heard that if they are that they might be worth some money?? Anyone know? I wouldn't sell them anyway.
Let's see...what else?? Oh, I made me some prim rabbits to hang. Now don't laugh...lol!!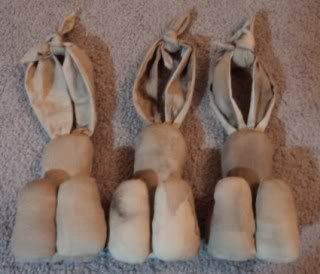 And this picture is my last group of cross stitching that I got done and all have sold already except for the little rabbit one.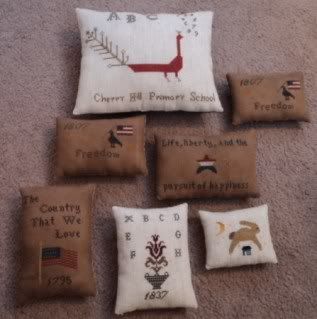 Guess I need to get busy and get more made!!
Well that's all I have for now. I ordered some copper tile for my backsplash and that was just delivered and then I'm also going to get some of the granite paint that someone had posted about on their blog that they used on their countertops so I'm going to try that and then hopefully this kitchen will be done....finally!! I'll show pics whenever that might be...ha!!
Hope you all have a great week!!