Happy Sunday everyone!! Hope this post finds you all well and recovering after losing Blogger for a couple of days!! I did get quite a bit accomplished since I had nothing new to read...ha!!
Yesterday my oldest son Shawn, graduated from college. I'm so proud of him! It took him longer than most people as he was only going nights as he worked full-time during the day. He received his Horticulture degree and with honors!!
Last Thursday I made a quick trip to the Estate Dispersal Store and found a few items, which was good cuz I didn't have much money to spend!
The flower frogs were $1.00 and $2.00 each!!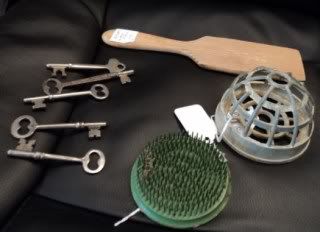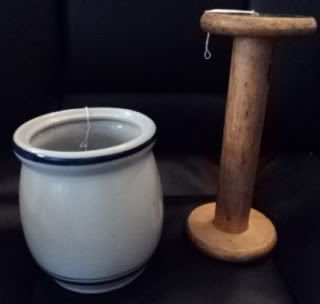 I finally got some of my lilacs picked and brought into the house. They smell so good!!
These are the white ones.
These are the purple ones.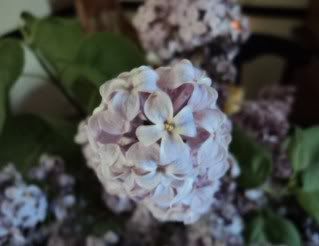 I got these flowers from my son (the one above) for Mother's Day.
You can tell the one daisy is starting to die.
Well I don't have nothing else to tell you about. Been pretty boring here. Can't get outside as it's been pretty chilly and rainy. Had to turn the heat back on after having the air on for 2 days last week when we were in the 90's. But I need to stop complaining as there are so many without homes anymore due to the floods and tornadoes. I am thankful!
Have a great week everyone!!