First off, I want to wish you all a very Happy Mother's Day. Hope it will be a great day for all of you!!
Well, I have neglected my blog for awhile and now I have lots to share. It would be so much easier if I would just post these things as they come, but noooooo, not me. I have to do everything the hard way.
Did some swaps with some fellow bloggers when I had all that stuff up on my blog to get rid of and here are the items that I got from them. AND I love it all so many thanks to you all once again!!
This first swap was done with Cindy and her mom. This swap was a Farmhouse Summer Swap that was hosted by Amy over at
Bumble Bee Lane
. Thanks Amy for hosting!! Cindy doesn't have a blog yet but her
mom
does...She's a huge organizer person! Something that I'm not!!
Look at that pineapple pinkeep! Isn't it just the cutest!!
The next swap was with Sheila at
Seasons of Thy Heart
. She really spoiled me! Actually everyone did!
Look at that floral arrangement!!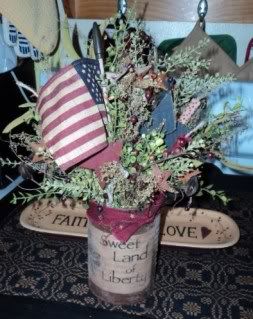 And then she also sent this flag picture and some wonderful smelling rag balls!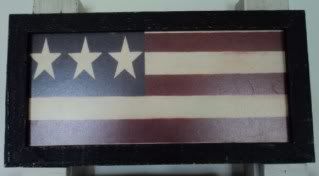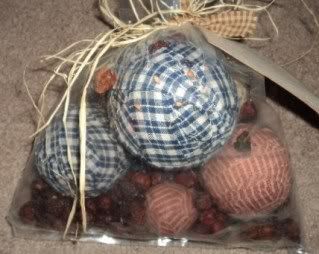 And then there is this wonderful little pinkeep in an enamelware cup that came from Karen over at
The Barely There Primitive Bear
.
Isn't it adorable???
Sweet sweet Linda from
Parkers Paradise
thought of me when she saw these pineapples!! So she sent them to me, a belated birthday gift she added!! Thanks hon!!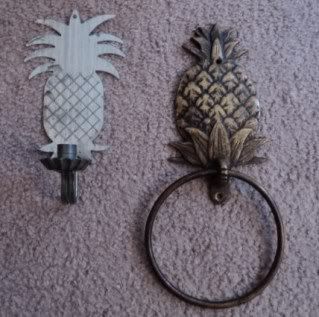 And then I won a giveaway from Mary over at
Gettysburg Homestead
. And this is what I won! Thanks Mary!
Loving that pinkeep!!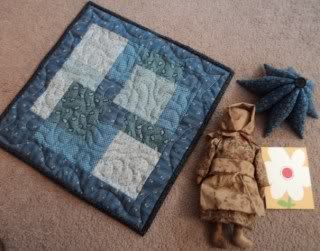 Phew! That's all for swaps and giveaways. I think I got everybody! Hope I didn't miss someone.
It's finally hot here and I'm loving it!! Sat outside yesterday, got some sunburn. Sat out again today, not for long cuz it was pretty warm and I had just gotten done mowing. I did get some candle mats done and a pillow. 3 of the candle mats are sold already.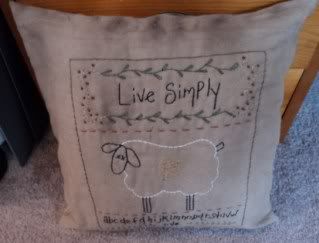 Ok, I have probably bored you all enough for today. I have to make sure I make myself get on here more and post. I read all the blogs everyday, so I don't have an excuse not to get on here and say hi!!
Update...this just came from Dee over at
Ice House Crafts
. I'm really loving how this turned out! Thanks so much Dee!!

Again, Happy Mother's Day to all!!