Wow, 2 posts in one day....AGAIN!!! I'm getting better at this blogging bit.....lol!!
I won a giveaway from Natalie over at
Tins and Treasures
. I got this wonderful sewing basket and a bunch of surprises when I opened it up! Got some DMC floss, knitting needles, some homspun fabric, sticky felt, paintbrushes. Thank you so very much Natalie...I love it all!!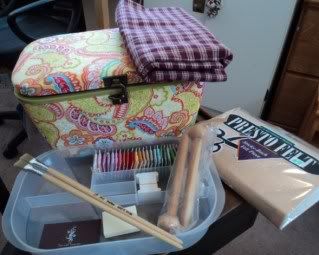 Did I show you all my little desk that I got at
The Whistle Stop Country Store
a couple of weeks ago?? I love it but once again, I have no place for it yet.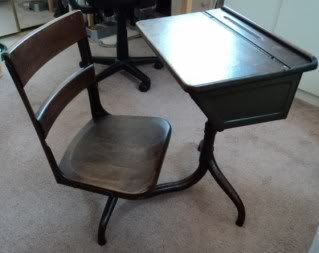 Ok, my questions pertain to the next 2 pictures. Anyone know what they are? The hooks maybe rug hooking? These 3 things were in a box that my mom had gotten at an auction recently.
Ok, I think that's it for today! Hope the holiday is going well for you all!