WOW....I just love the response that I have gotten for the giveaway!! So many new blogs and new friends! Thank you all and also thank you to those that have posted my giveaway on your blog. I do want to mention that the shelf, kleenex box and thermostat cover are black, distressed then stained with dark walnut stain. There is still plenty of time for you all to sign up if you haven't yet. Rules are on the post below this one.
The estate store was open last weekend and here are my finds.
I bought this specifically to attach to my Hoosier cabinet but I can't get it to stay put! Darn it anyway!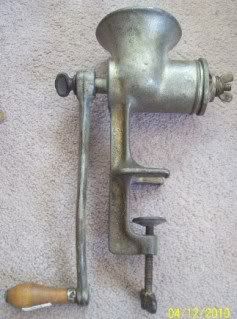 Old coffee grinder. Needs to be cleaned up.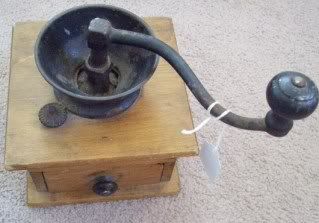 My most expensive find that day. It has some chips in it but that's ok.
A bookshelf type holder, I'll redo this.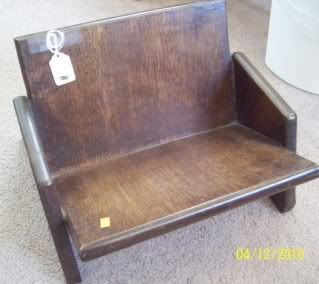 Then I also got this small bench and I forgot to take a before picture but this is what I did with it. Too much distressing do you think??? I put my crocks and jugs on it.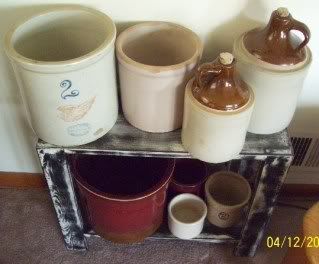 That's all I have. The weather has been beautiful here but today it's rainy and just plain blah. I think I will go and do some stitching!! Have a good one everyone and thanks again!!