I had every intention of posting before now...not sure what happened!! I do have some things to show you and also to tell you.
I did manage to get a a couple of redo's done last week while it was warm out (it's in the 40's now) but I can't show them to you as I'm still trying to decide if they will be included in the giveaway, which I believe is only 1 post away! One that I can show you is this frame that I found at Goodwill and my print that I bought quite some time ago fits perfectly in it. I just painted the frame black, sanded and stained.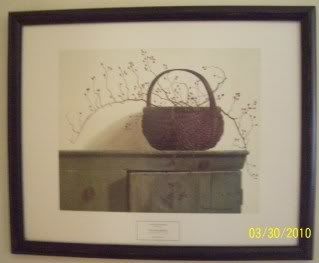 I also got a couple of little frames done which you will see in a moment.
I received this rug in the mail last week also. It's a design by
Susan Burd
and she has licensed her prints to be made into rugs! I'm so happy for her and I just love this rug. Very well made!!
And then also last week in the mail, I got these adorable little wood pears painted by
Jody
. Aren't these the cutest!! She paints so well!!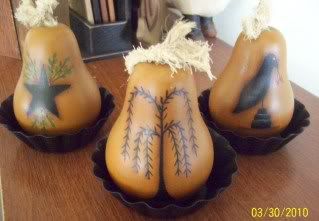 I did find a couple of things at Goodwill last week. Not much...again!!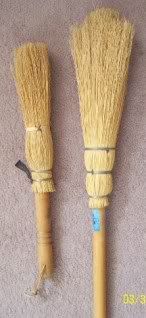 I also found some Ironstone dishes too...not sure what I'm going to do with those.
I also managed to get some cross-stitching done up. I'll list these on ebay later today.
This is a design by Lori of Norforgotten Farm Samplers.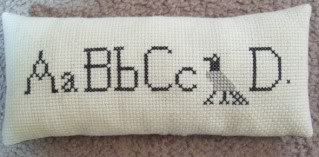 A design by Stone & Thread.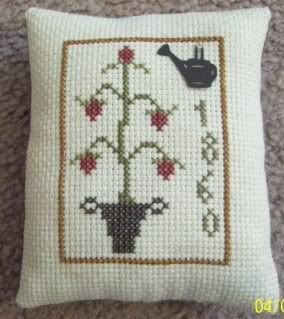 A design by Tanya of The Sampler Girl
And last, a design by Deanna Carter Designs.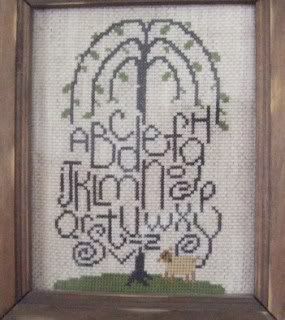 A couple of weeks ago, the guy that my mom lives with had a fire at his farm. They live in town but he has a farming business with his son's and they have all their equipment and cow's on a farm outside of town. He lost 5 tractor's, loaders, balers and 2 pickup trucks plus all the tools that they had in the barn. I was so heartbroken for him. Thankfully they had insurance but still. I can't imagine what he was feeling that morning. He is getting up there in age and it's hard to have to start all over again. Thank God that nobody was hurt though. All the other can be replaced. The cows were in a different area so they weren't hurt either.
Well I think that's all I have for this time. I just have to get all the giveaway stuff together and then I will be posting that!! Have a great day everyone!!