Evening friends....hope this finds you all well!
This post will be the last reminder for the giveaway before I draw a name on Monday morning (once I get up and about...lol)! The entry post is about 3 post's below this one. The response to this has just been overwhelming. I have found many great blogger friends and blogs by having this giveaway, I just hope that you all stay with me after the giveaway! I also noticed that I am now at 200 followers....hhhmmm...another giveaway for that???? I'll have to see if I can round up anything for that but it won't be right away. But do keep an eye out for a post on it!!
Ok, now for some show and tell. First off I have to tell you about this shelf and fowl rack that I got from my good friend...Carol...over at
Firecrackerkid Primitives
.
I know I have talked about her and her hubby before on some other things that they made for me and these are the latest that I just got in the mail last week. They are just the greatest people to work with and could probably build anything you wanted them to!!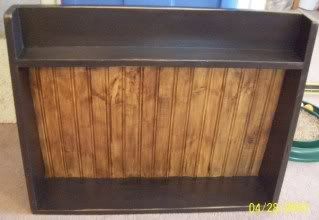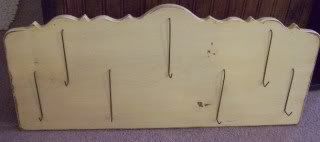 The next 2 pictures of the bowl and chair came out of a dumpster that was parked next door to me as they were cleaning out the house. The chair is in basically excellent condition except some stains and the fabric on the back of the chair is coming loose. I'm trying to find a way to get this recovered. The bowl also came out of the dumpster. I don't think it's old but it looks like it is, it is kind of warped also which makes it look even better!!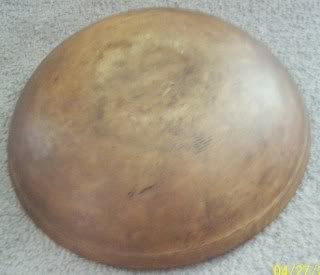 The following pictures are all redo's that I got done last week...I was busy...lol!!
I can't find the before pics for some reason.
I think I'm gonna put some kind of a label over the heart on this piece.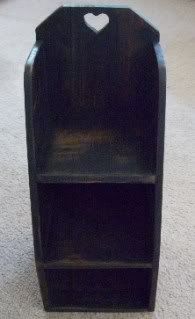 I wanna try and find some kind of an inkwell to put on this little lap writing desk.
My neighbor grabbed this as soon as it was dry...lol.
Cutting board that had some weird design on it. By the way, all this stuff is black, not blue. I don't know why my camera makes it look blue!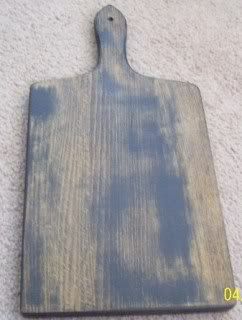 Another shelf.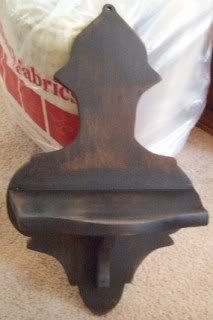 A bunch of frames.
Bowls.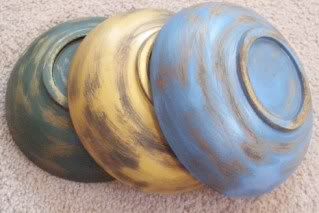 And this I did find the before picture.
Before:
And now. I love how it turned out but I think I hit the mirror with the sander, I can't get rid of those marks. That was bad of me!! Looks like I have the same clothes on also...haha!!
The very last thing that I have is just the one thing that I found at the Salvation Army in Omaha last week. It was depressing so I went next door to Hancock Fabrics and spent my money there...lol!!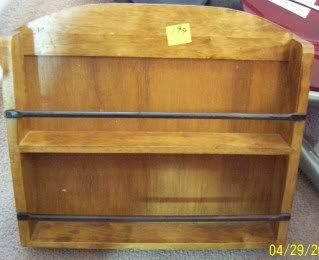 My daughter and grandson are here for the weekend. We had went out to eat earlier. That 6 yr. old little boy just doesn't stop at all!! He's either moving or talking...lol! But I still love him so much!!
Have a great weekend all!!