Good afternoon all!! Hope your week has started off good for you all. I've been busy decorating and doing some creating also.
Here are some pictures of some of the Fall decorating that I have done around my home.
My wash stand. I don't think I am going to redo the stand, I think I'll just leave it the chippy white.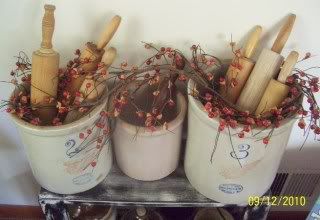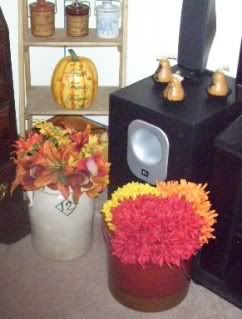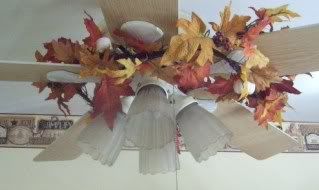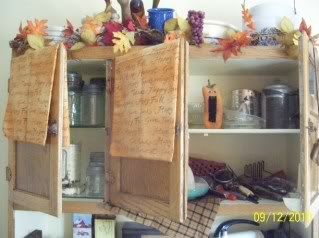 Last Thursday was the Fall Open House at my favorite prim store,
The Whistle Stop
I got some great stuff there and I just love talking with the owner, Laurie, but she was really busy so we didn't get much of a chance to chat. There was a line waiting at the fence for the store to open! That just shows what a great little store this is!!
This is what I all got.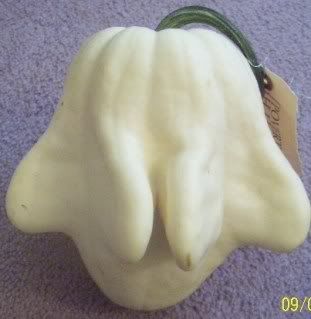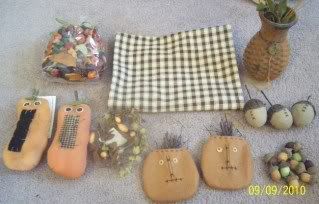 Can't wait for her Christmas Open House!! LOL!
I also received an email last week informing that I won a giveaway. I won Lucy over at
Down Willow Lane
. Lucy is making the trip overseas so she won't be here for a bit yet but I'll post a picture once she arrives!
AND then today I received an email letting me know that I was the 2nd giveaway winner over at
Crafty Stitchers
. An awesome penny rug and a pumpkin. That penny rug will be the first that I have ever owned! I'll post when I receive those goodies also!!
A couple of weeks ago, Jody from
Primgal's Primitive Pallette
and I did some bartering as I wanted some of her painted soaps. I sent her some surfaces that she could paint up. If you have never seen any of Jody's paintings, you really need to check her blog out. The soaps are so neat and she also included a surprise...a cute prim heart in a rusty bed spring and a prim crow hangtag. These are the soaps and the prim heart that I got.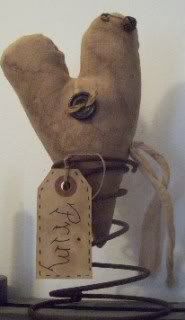 Here are some candle mats that I got done this week.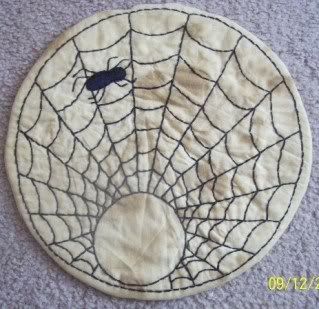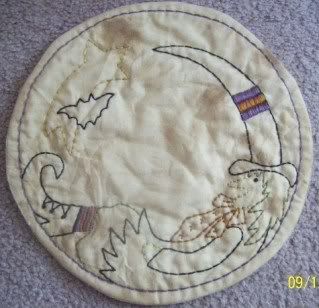 I know by now (if you are still with me at this point) you are saying... "is she done yet?"...LOL!!
Got one more thing to show you. Susan Burd of
Country Crocks by Susan
, has some of her prints licensed into rug designs. This is the 2nd rug that I have bought from her and they are great. I just love mine! This is the Fall one.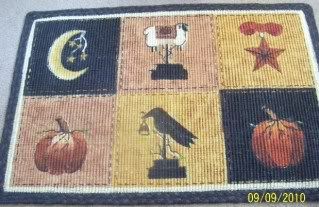 Ok, I really think that's it for now!! Thanks for staying with me and hope that you all have a great week!!