I just adore this gal!! Amy of
Bumble Bee Lane
was selling some things recently and I had bought an item from her. It arrived yesterday in this box! I just thought it was so funny. Ok, I guess you had to be there...lol!!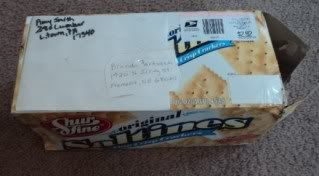 This is what I had bought from her. I just love it! Thanks so much Amy. By the way, the mailman got a kick out of the packaging also!! The pineapple on top of the beehive spool.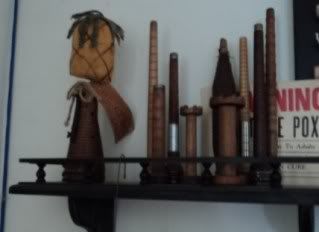 I put it on my shelf that has some of my other old spools and spindles.
Thanks again Amy!!