Well it's been a couple of days since I have posted. I have been painting. I am doing a couple of plates with designs by Susan Burd on them. The design is in the new issue of Create & Decorate. I just love Susan's design's!
I also got this in the mail yesterday...I just love it!

I also thought I would post a picture of my car which I love! Was finally able to get it washed today. As you can tell in the background of the picture, our snow that we got Friday and Saturday is just about gone! Our temp hit 70 here today but more cold weather is on the way!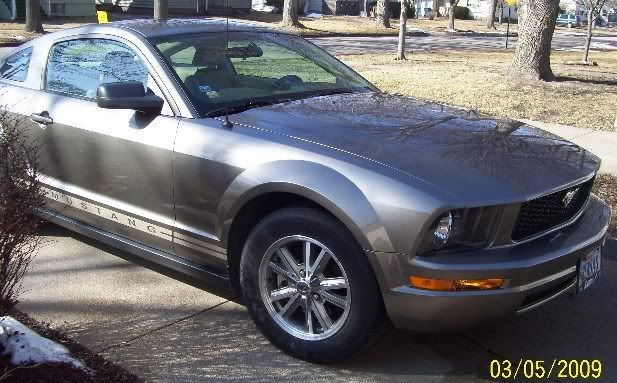 Well that's all for tonight....hopefully I'll get those plates finished up over the weekend and get a picture posted.
Have a great weekend everyone!