Hello friends...it's a beautiful day here in Nebraska and I should be outside enjoying it. But my computer calls me for duty...lol!
Went to GW the other day and found wayyyyyyy too much stuff. There are lots of pictures to look at.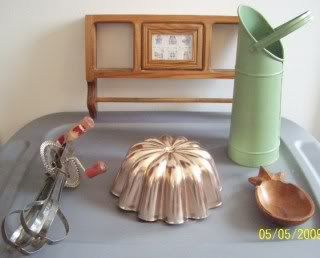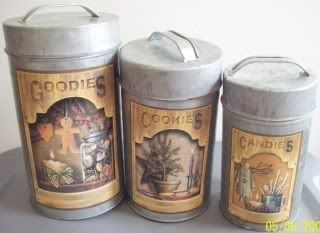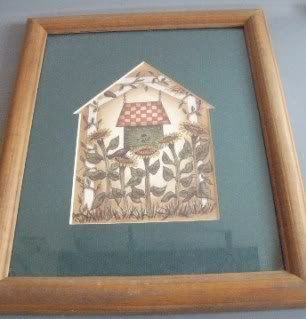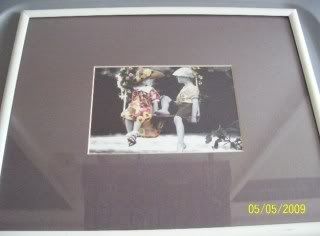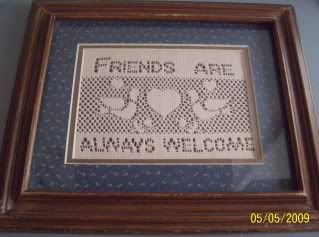 Not sure what I'm going to do with all that stuff..lol. I know the pictures aren't prim, but I really like them. They will probably be in my closet for years to come. I know that game board is not what we like, but maybe someone can give me an idea of what I can do with those hearts, maybe fill them in??
The next item in the following 2 pictures I just fell in love with. Not prim but maybe I could make it prim?? Spray the fabric with some coffee stain, rough up the wood edges and then find a prim doll to sit in it?? Any ideas friends??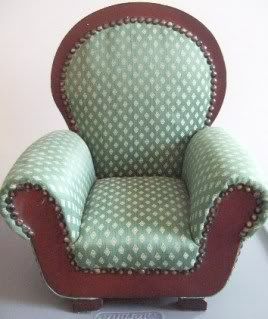 Ok, I know that was a lot of stuff and probably most of it I don't even "need", just wanted it!!
I did manage to get a redo done, I think I'm going to sell these instead of keep them. If you're interested let me know. These were sanded, then painted chocolate brown and then painted black on top of that and did a bit of sanding here and there.