Well it was a busy weekend of shopping...lol!! I also have a question for you all but I will ask that at the end. Hope you don't mind all the pictures!
To start off with, Friday morning, my neighbor and I went to an Estate Dispersal Store. It's open one weekend a month here in town. I had never been there but I was on a mission to find a cabinet of some sort for my kitchen to replace the baker's rack. Asked the neighbor to go since he has a truck...lol. This is what I came back with!
All these little molds for 4.00!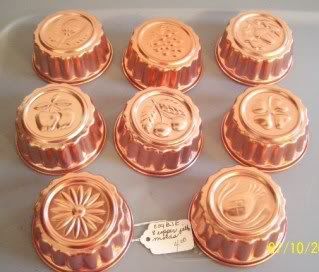 I was told this is a magazine rack..don't know if it's old.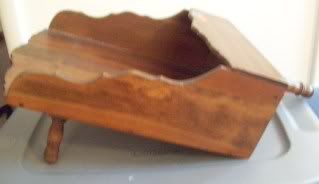 This little footstool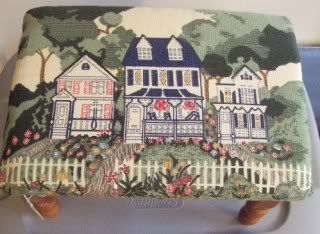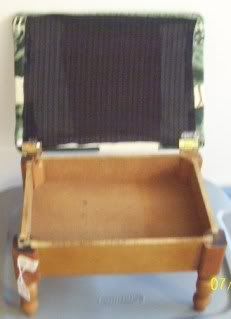 This awesome chippy mirror!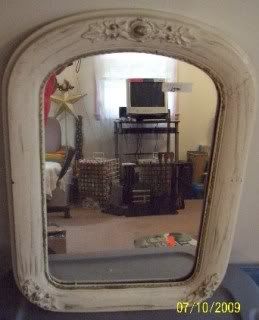 And then...ta da!! LOL!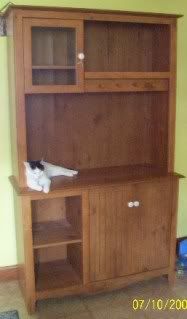 It even has a peg rack on it!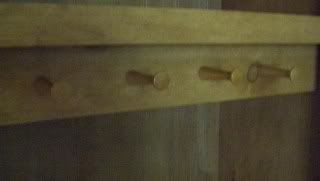 So then after that, I decided that I needed to make a trip out to the Goodwill, not too much this time.
I'll paint this and use it as a book rack for my recipe books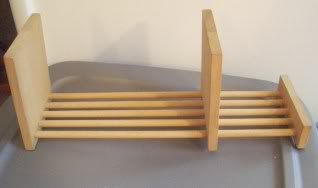 And then after I got home from there, a huge package was sitting on my porch that was delivered by the UPS truck. All this awesome stuff came from
Shari
over at homespunandprimitives.com.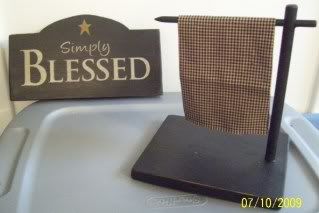 I also got this old knife holder in the mail Friday too. I bought this off of ebay.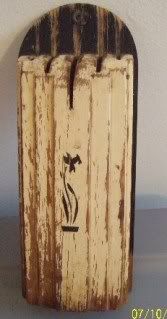 Ok, so now we are on Saturday. My hubby wanted to go out to that dispersal store so I of course said....let's go honey!! LOL! And this is what I got on that trip. That little jug is pewter and then I'll prim those flags up.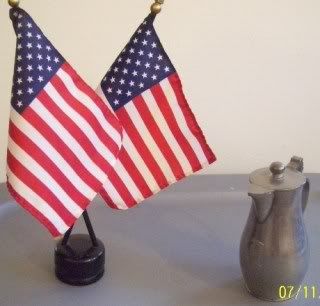 That big silver jug is full of buttons...7.00! And then that coffee jar has a bunch of old square head nails in it...3.00!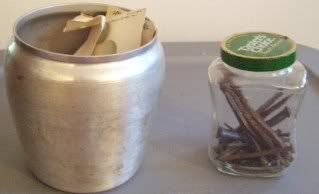 And then after that we went to Home Depot to buy some new knobs and hinges for that cabinet....have to get rid of those white knobs! Then we went to the casino for some relaxation time!! Didn't win though...bummer!
I forgot to mention, Friday night we went downtown to a festival that our town has every year to celebrate the founder of our city, so it's an old time festival. Anyway, ended up buying these 2 things.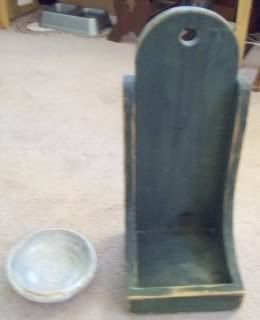 Ok, so that ends the shopping trips and pictures! Now to my question, we had bought a black pedestal table set for our kitchen and I am debating about primming it up. The design of it does look old, but just not sure to take it any further by doing some sanding on it. What do you guys think?? I probably should have took a picture of it. But it's round with the pedestal stand and black.
Thanks for sticking with me and I hope everyone has a wonderful week!! I was hoping to go to Goodwill tomorrow but just found out my car has to stay in the shop for another day, so it won't be until Wednesday now. I just know I'll miss out on something good...lol!!