Good Sunday everyone!! I did manage to get a couple of redo's done during the week.
The box I decided to just leave it the blue, do some sanding and then stained it.
My trip to GW didn't yield much this week.
Got some more little molds and a cool mustard color spoonrest
And then this mirror, it's already a deep red color so I'll leave that, do some sanding and then stain it.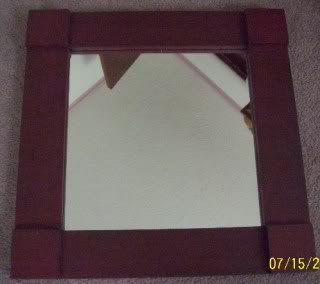 And then this little blue crock and this peg rack. I will for sure redo that rack!
This morning I have managed to get some labels onto a couple of crocks and a button jar. Need to go get groceries here in a bit. That's been my week, nothing much.