Hi all! Made a trip to the GW yesterday. Didn't get too much this time.
Got this basket which I'll probably paint
And this little box that says Paper Dolls on it, I thought it was cute
And then I got this thing..lol..not sure what it's supposed be but it has Nebraska carved into it (state where I live) and has 3 squarehead nails on it. Not sure what I will do with it.
And THEN, I got these 2 books...lots of eye candy in them!!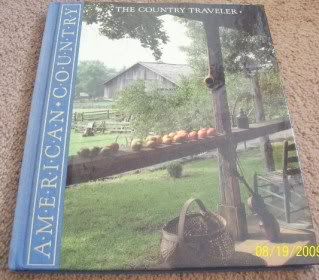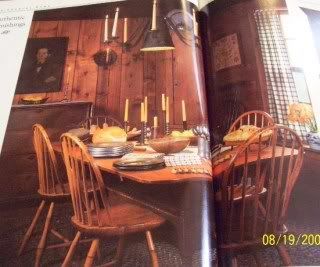 I got an awesome shelf unit in the mail today. I had ordered it from "Through The Country Door" and I forgot to take a picture. But it's old looking, mustard color and huge!! I'll get a picture and post tomorrow.
I did get another Fall stitchery done. It's another candle mat. I enjoy this stitching thing...lol.
The back of it
School starts next week for the kids here in town. I don't have any kids left so I don't have to worry about school shopping or anything like that. Although I did do some shopping for my grandson. He started yesterday in the town that he lives in. He is in first grade this year. Time is going so fast! Hopefully he won't go to the Principal's office this year like he did last year. Kindergarten and already had to go sit in the principal's office....what a boy!!
Gonna be a great weekend here temp wise....70's through next week. It's gonna be lovely out and a feeling of Fall right around the corner!!
You all have a great Friday and a wonderful weekend!!