Good Wednesday afternoon all!! Hope your week is going well!
I just listed these pumpkins on etsy. They are a design by Becky over at
Tennessee Ridge Primitives.
She has a whole bunch of neat patterns!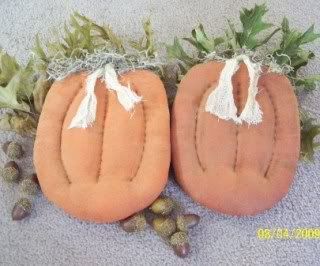 Look at this lazy fat cat!!
That's pretty much it for me. I am in the middle of about 5 re-do's so hopefully I will have pictures for you by the end of the week or the first of next week.
Have a good one!!