Good Saturday evening all! Hope your weekend is off to a great start!
I know mine is off to a great start! I received the prim label from Susie today over at
Yankee Lane Primitives
.
She is such a pleasure to work with. She came through and made me a label that I think looks great on this recipe box. I just love how it turned out. I was so excited about getting it that I applied it almost as soon as I took it out of the envelope...lol.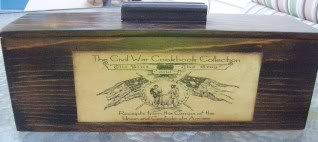 A couple of days ago, Dell was having a special on a wireless printer...$49.00 plus free shipping! I couldn't pass that up, since hubby is always crabbing about him not "having" a printer...I hog the one that I do have...ha! Anyway, I got that in the mail today also, surprised me...delivery company delivered it. Installation was a breeze. The only trouble I had was trying to get my hubby's computer to be able to print from it also. But got that figured out and now we can print from anywhere in the house!
I also thought I would show you some updated pictures of my flowers in the backyard. Everything is in full bloom now, except what the rabbits eat. My Canna's were running late this year so they are just starting to bloom. I think the cool weather has a lot to do with that. They like that heat and humidity and we just haven't had much of it. Last night on the way home from the casino, we had to have the heat on in the car, it was that chilly!!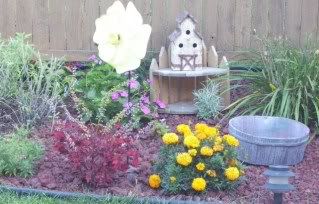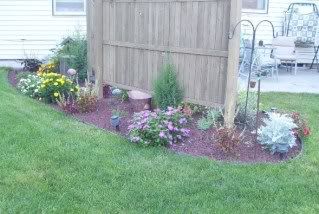 I also got another candle mat done, desgin is by Rhonda at Primitive Stitches.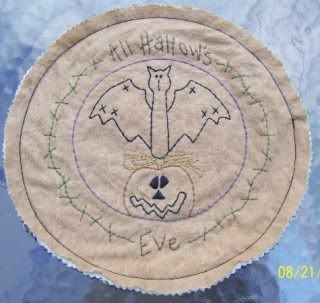 Well that is it for me, I think I will go have a DQ Dilly Bar...lol! Have a relaxing Sunday everyone!!