I'm late getting these redo pictures to you. I only have 3 to show you that I got completely done. I still need to find a prim label to put on the recipe box that says recipes on it.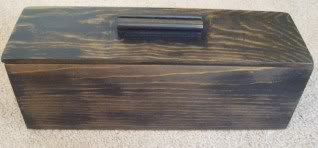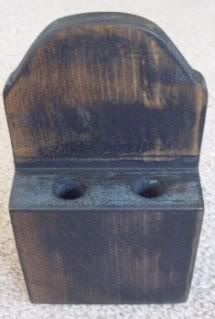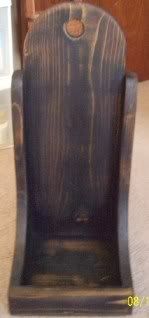 All the following pictures are things that I found this week at GW.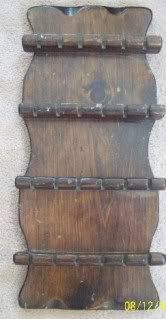 I went to the Estate Dispersal Store this morning and found some more stuff but didn't get pictures. Got a shelf, pewter salt & pepper shakers, and old gravy spoon/ladle for my spoon rack, 4 vintage aprons, a couple of old patterns, (Barbie doll clothes and an old apron one), and the big purchase of the day was a sewing machine with cabinet. It's old but not as old as Kim's. This place is only open once a month so it takes awhile to go through everything.
I did my first stitchery this past week and listed it on Etsy today. It is a Primitive Sunflower Harvest Candle mat and the design is by Rhonda Bowers of Primitive Stitches. I enjoyed doing it so I'll probably do more.
Ok, well that's it for me today. It has still been hot here but we are supposed to have a cold front move in over the weekend so it will cool us down some. The 80's they are saying...lol! Everyone have a wonderful weekend!! We will be babysitting my hubby's grandson.