Hubby and I went to an estate sale this past weekend. The following is what came home with us.
I love this little shoe: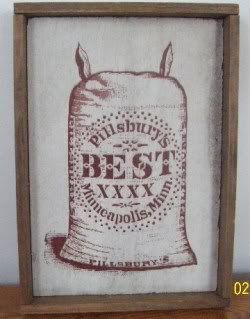 And the really neat thing that I got!!
It really needs a good cleaning but I love it.
I have gotten some pinkeeps stitched up. They are designs from Jenny Hoffman of Country Rustic Primitives and Shelly Auen of Primitive Stitchin. I'll list them on etsy soon.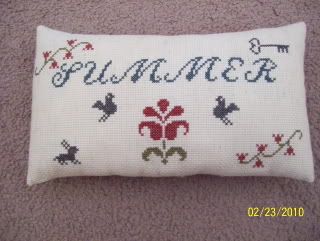 I sure hope it warms up soon. I need to get in the garage and get some of these re-do's done that I have been collecting all Winter. There was absolutely nothing at GW last week and I haven't made it out there this week yet. It's so darn cold that I don't want to go outside...lol! I heard that we are supposed to get into the 40's next week but that's a long ways off yet. That can change so quickly.
I may need to go and pick up my grandson for the weekend. His mother is going to Vegas which was a Christmas present from the now ex-boyfriend, and now my grandson's father's girlfriend is being a b**ch and told my daughter that if my gs wasn't good in school for the next 2 days, she wasn't going to watch him. So that put my daughter in a bind and of course the "father" won't stand up to his girlfriend. It's just a total mess. I so wish he would have given up his rights in the beginning. He is worthless.
Well that's it for now, nothing else going on. All you friends out Northeast, be safe and stay warm with all that snow that you are supposed to get.