Good evening friends!
Here are my finds from the antique mall that hubby and I went to last weekend. I really didn't get much but I could have gotten a lot more if we would have had a pickup!!
These are my finds from Goodwill yesterday. Not much again!
I'm looking forward to primming this up!! Please excuse my bottom half that's reflecting off the mirror!! LOL!! I got some other little things there also, some clothes and books.
These are the new stitchery candle mats that I got done. I'll list these on ebay. They sell pretty good there.
Design by Dianne Cook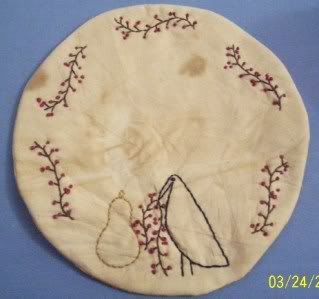 These next 2 are designed by Chestnut Junction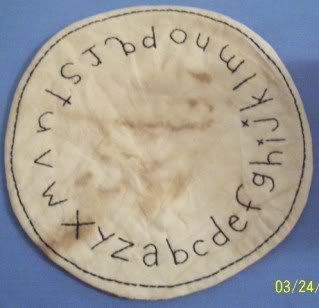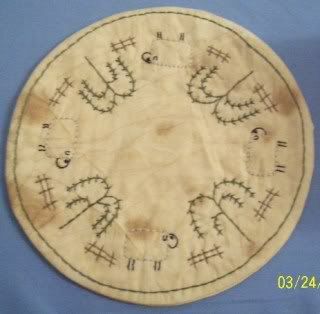 This is post #97 according to my dashboard but #93 on the front page..not sure why the difference but I'm going with the dashboard for my giveaway. Only 3 more posts to go for my giveaway announcement!!
It's still been kind of chilly here but next week they are saying high 60's and 70's so hopefully I can get a bunch of these redo's done!!
Have a great evening all!!