Tammy from
A Primitive Place
hosted a Secret Friendship Envelope Swap recently. We didn't know who had our name and also, everything that you sent to your partner had to fit into a large padded envelope.
Well Mary from
Marmmies Mammys and More
sent me an envelope full of great stuff! I love it all! Thank you so much Mary!
Look at this yo-yo penny rug mat. The picture doesn't do this justice...it is awesome!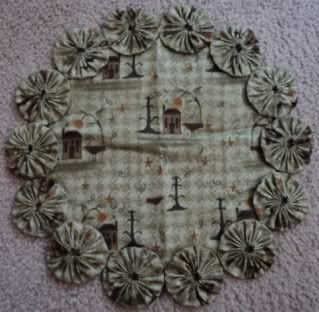 This sweet little Annie doll and a hummer...adorable!! The little tag on the hummer says "Nothing says Summer than seeing a Hummer". I love it!!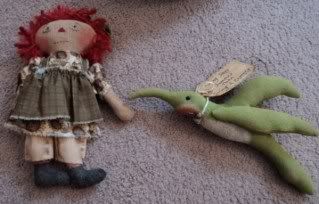 These awesome cinnamon rubbed Americana star bowl fillers.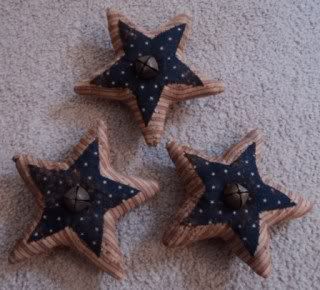 And finally, 2 Yankee Candle tarts in the scent Summer Fresh (smells great), a magnetic weekly panner/to-do list notepad (who doesn't need one of these), and a lovely card!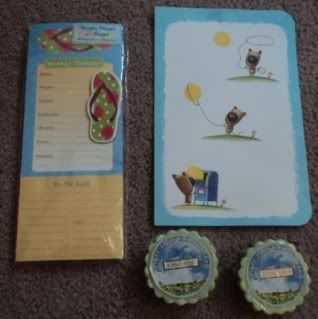 Thanks again Mary so much! And also thank you to Tammy for hosting yet another great swap!!