Good afternoon!!
I did get the wood stuff listed on ebay last night. I still have some misc. items to list and a whole bunch of painting patterns.
Ok, these are the pictures of what I got at Goodwill yesterday.
Somebody tell me what this is? It looked old so that's why I got it...lol

A little shelf and mirror plaque. You can't see it in the picture but it is engraved on the mirror with Bless This House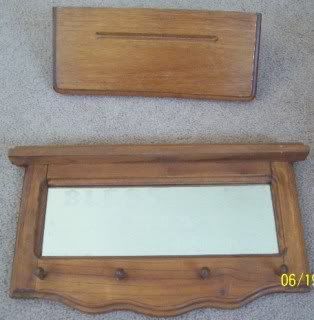 This fake window with a patriotic theme in it
And I always complain that I can never find any of these candleholders and there was 2 of them at the store this time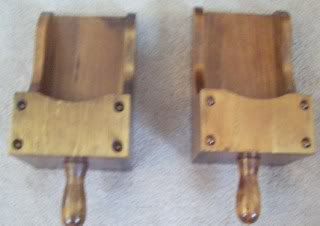 And this little wood container with these coasters. Probably won't keep the coasters though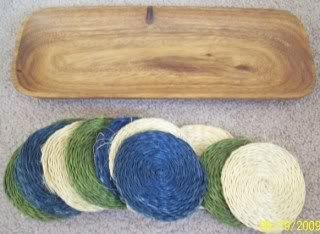 And then this is the big thing that I got that I absolutely love and thought was a great deal at 14.99. I don't care for the heart but that's ok. I'm sure I'll prim the whole thing up. A chair that turns into a stepladder! I have seen these before and always wanted one but they were always so expensive. I'm hoping I got a good deal.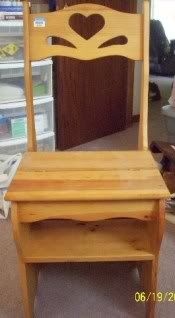 Well that's all for today. It's been raining all day and now it's cleared off and really humid & hot. Everyone have a great weekend!!