I will be putting this Prim & Grungy Sunflower with crows on Etsy shortly. This is a design by Barbara Tutak. I finally got 2 of these done, they were fun to do. The sunflower is made out of checked cotton, the center and the crows are muslin. I have coffee-stained the sunflower and center several times and then I rubbed cinnamon over everything! There is an twine loop on the back for hanging.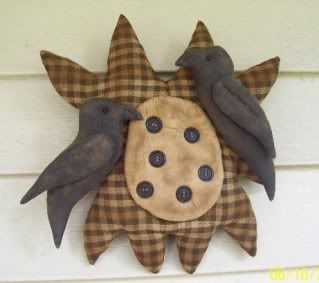 Yesterday was a cold and rainy day, just plain dreary so what better way to spend the day than at Goodwill?? LOL! I found lots of good stuff.
I love this standing sewing basket/magazine rack??
This really neat plate holder shelf....this has a drawer also! I love the detail on it!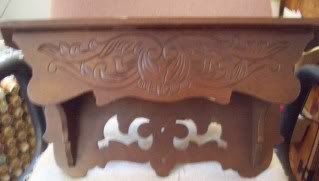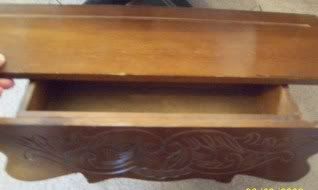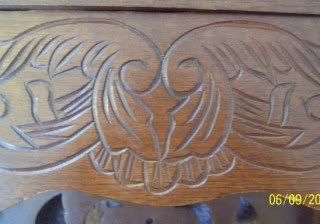 Corner shelf unit
Old glass mixing bowl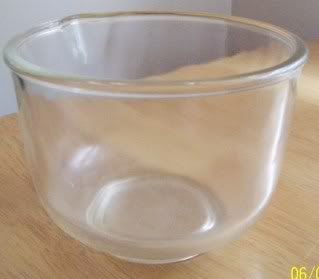 3 colored jars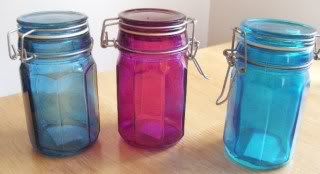 A hanging pencil holder and a pineapple mold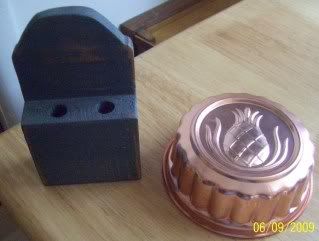 And finally 2 Warren Kimble Folk Art prints
I also got quite a bit of other stuff but mostly books to put on ebay. I also found some Halloween fabric that is really cute. Oh! I forgot to show you a picture of this set of stacking boxes that I also got at GW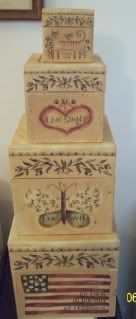 Ok, I think that's it for today. There hasn't been much going on around here at all. The weather has just been terribly cold for June.